Meet Michaela, Your PGS Provider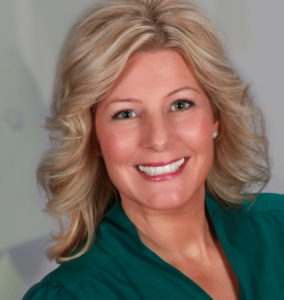 Michaela LeBlanc, B.A., C.M.A.C., C.D.D.C., C.B.S., approaches each person as unique and deserving of her devoted time and attention. She is extremely trustworthy, hardworking, and committed to ensuring each client is in the least restrictive environment with the most independence possible. The safety, dignity, and autonomy of her clients are top priorities for Michaela; when these priorities are in focus, the best possible outcomes are achieved.
Michaela founded Professional Guardian Services, Inc. 10 years ago with the vision and mission of providing advocacy and guidance to vulnerable adults. Since 2000, she has partnered with numerous clients throughout Minnesota and has become widely known for her strong sense of loyalty, her professional competence, her unwavering advocacy and a very kind heart. She is never afraid to tackle complex cases; in fact, Michaela has been asked by other professionals to work with some of their most challenging cases. She definitely has earned a formidable reputation with the Minnesota Court Systems, with legal professionals, with financial institutions, with county and state social service agencies, as well as with clients and with their families. Michaela continues to hold her company, PGS, to the highest possible standards and remains fiercely dedicated to those she is fortunate enough to serve.
Michaela's extensive background in the medical, behavioral, social service, and advocacy fields, have allowed her the understanding of the county, state, legal, and financial systems. This enables Michaela to consistently and successfully advocate for services and benefits on behalf of the person subject to care. Michaela has earned a strong reputation among colleagues in her field for competent, compassionate care.
PGS works with a diverse range of individuals, including those who are experiencing one or more of the following:
Adults with no family to care for them
Individuals whose spouses have pre-deceased them
Parents or relatives of adults who are not able to manage their own care or financial needs
Vulnerable and/or incapacitated adults
The elderly
Adults with chemical dependency
People with significant mental illness or physical disability
Those with medical complexities, such as more than one health condition
Those with multiple diagnoses
Certifications & Credentials:
Bachelor of Arts in Organizational Management & Leadership with a minor in Communications from Concordia University
Certified Brain Health Coach | Amen Clinics, Amen University
Certified Masters Addictions Counselor IV C.M.A.C | N.A.D.A.I. National Association of Drug and Alcohol Interventionists
Certified Dual Diagnosis Clinician C.D.D.C | N.A.D.A.I. National Association of Drug and Alcohol Interventionists
Continuing Education Masters Level Pending NAADC
Certified Behavioral Specialist C.B.S. Level III | N.A.D.A.I. National Association of Drug and Alcohol Interventionists
Registered Hospice Advocate | Hospice Action Network
Active Memberships & Professional Organization Affiliations:
Central Minnesota Dementia Community Action Network (D-CAN)
Minnesota Association for Guardianship and Conservatorships
Minnesota Autism Society
Minnesota Association in Fetal Alcohol Syndrome
Minnesota Cancer Care Warriors
WINGS and Association for Training and Trauma and attachment in Children
NHPCO, National Hospice Foundation